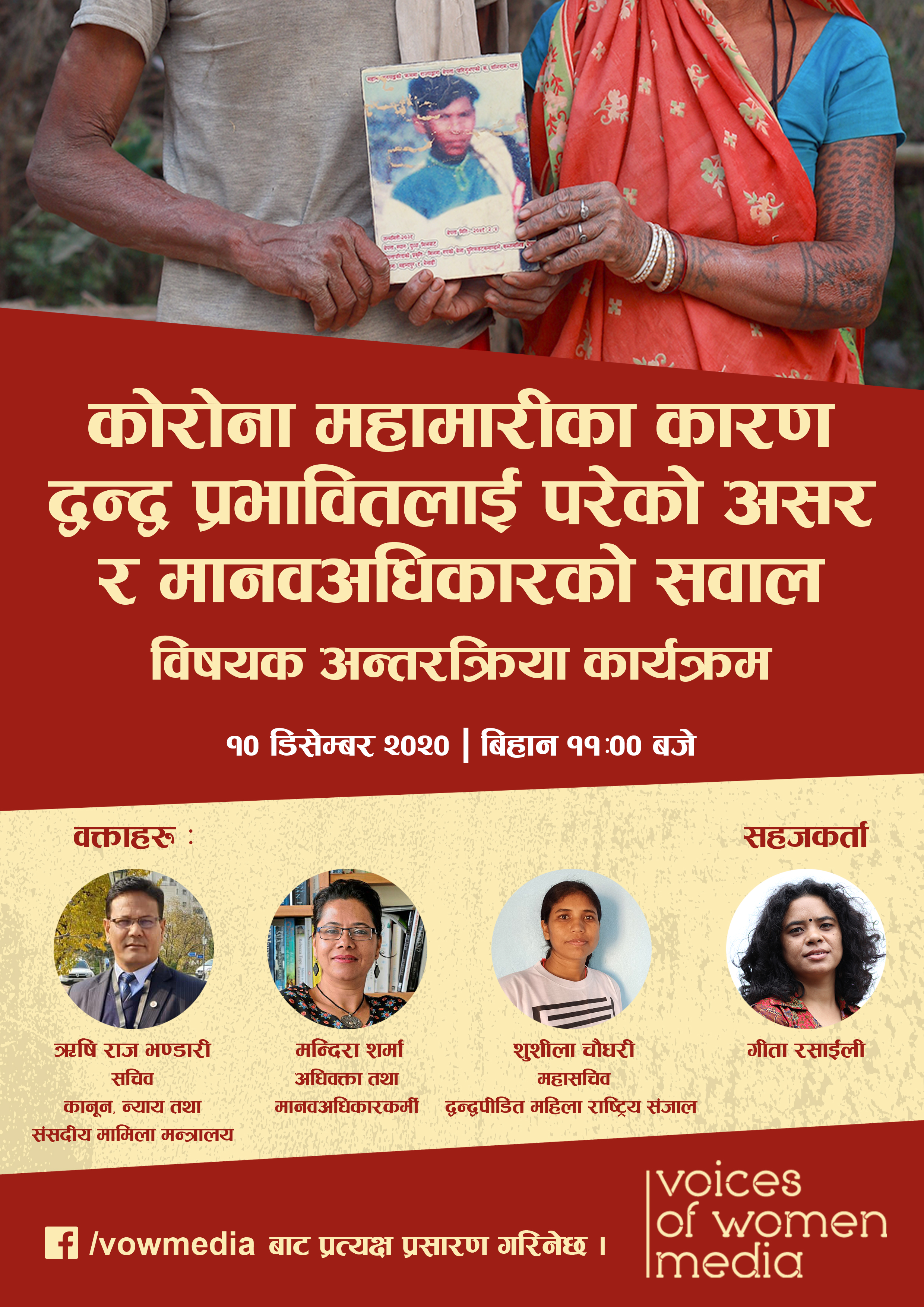 On the day of Human Rights Day 2020, that is December 10, VOW Media invites you all to a virtual interaction program on the impact of the Corona epidemic on conflict victims and the question of human rights issues. The interaction with stakeholders will be live streamed from the official VOW Media FB page from 11:00 AM to 12:00 PM.
Main Speakers:
1. Rishi Raj Bhandari, Secretary, The Ministry of Law, Justice and Parliamentary Affairs.
2. Mandira Sharma, Lawyer and Human Rights Activist
3. Sushila Chaudhary, General Secretary, Conflict Victims Women National Network
Moderator:
Gita Rasaili. Activist and Program Officer, VOW Media.
Event Location:
VOW Media