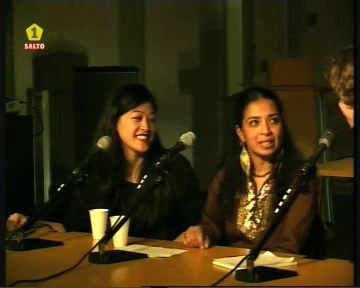 De Hoeksteen Live! 2010.09.25/26
Real-time interactive cross-media talkshow with the usual suspects and surprise guests from the worlds of politics, arts, business, media and more!
Live from The Netherlands Media Art Instititute (NIMk), Amsterdam.
Broadcast on Salto A1 and streamed for one month here:
http://hoeksteen.wordpress.com/video/
The show can also be streamed in VLC by opening this link:
mms://195.169.148.57/LogDepotStream/6/1009260000.asf
Voices of Women Media were interviewed by Maarten van der Meer about "A Day In Her Life" workshop.
Thanks to Raul Marroquin for including us in this evening's show.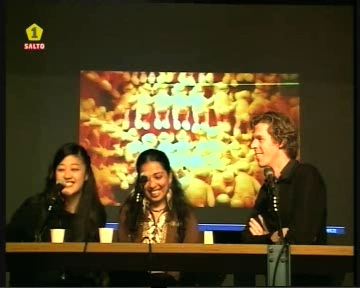 Event Location:
De Hoeksteen