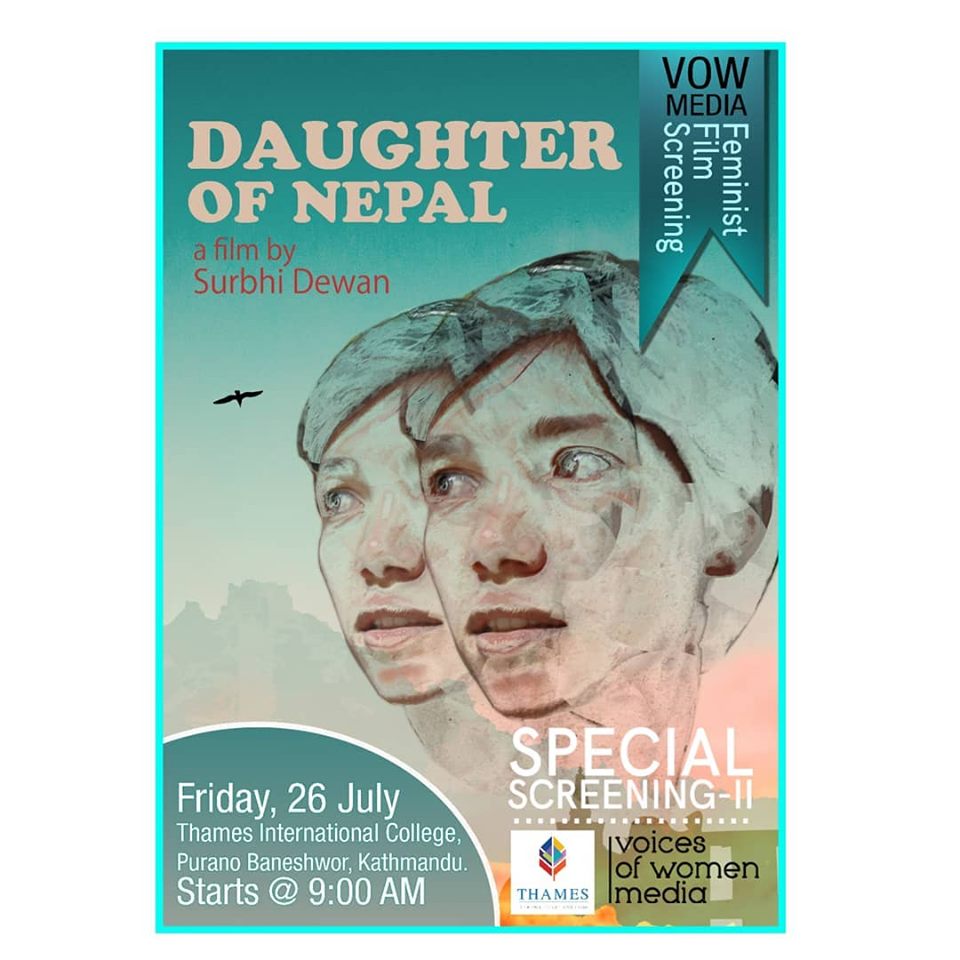 [Feminist Film Screening | Special Screening- II ] 
The first screening was very well received and hence, we are going to screen the award winning documentary Daughter of Nepall for the second time. 
This film is directed by Surbhi Dewan and will be screened Thames International College Kathmandu , Baneshwor on Friday, 26 July, 2019 at 9am. 
Daughter Of Nepal is the story of Manushi Yami Bhattarai, the unassuming daughter of two formidable political leaders of Nepal.
As her parents prepared to go underground for the Peoples' War in the mid-1990′s, nine-year-old Manushi was sent across the border to live under an assumed identity. The film catches up with Manushi in 2009, soon after her return to the chaotic political scene of Kathmandu. A life in the public eye is new to her, yet it is something she has prepared for all her life.
Event Location:
Thames International College, Baneshwor