Displaced Daughters is a multimedia workshop that was inspired when Pooja and Vivian met for the first time after moving to The Netherlands. Having relocated – they both were interested in the first and second generation daughters of immigrants. The idea to work with teenage girls has always been a goal of VOW Media since that meeting back in 2006.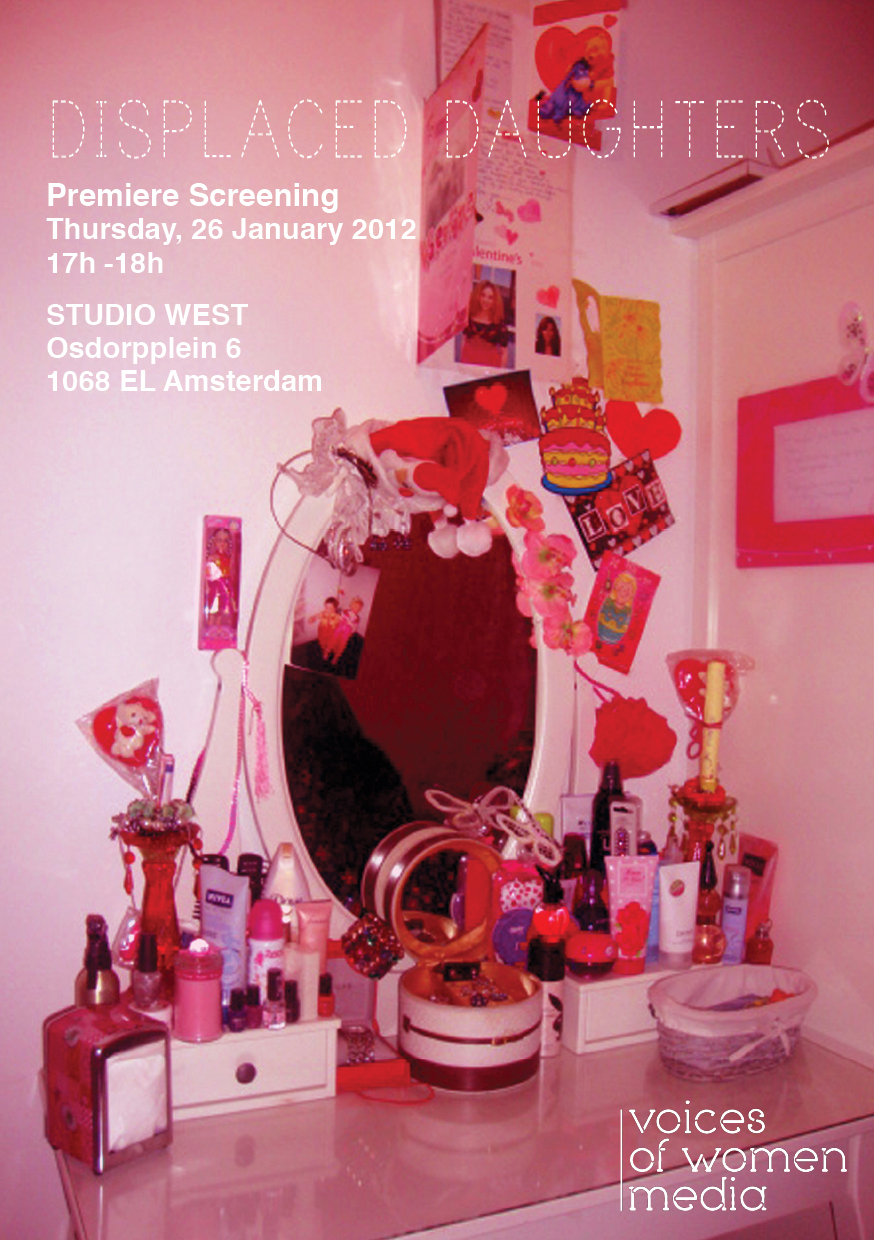 Select videos from Displaced Daughters
From Suriname with Love by Dionne
On October 20, the girls from Paradoks created their own radio show "Real Life" where they debated the ban on burkas in Europe.
De CoolKats @ West Makes Media
On Saturday, October 1, 2011 Whitney and Dionne created their very own radio show with UCee Station.
Click here to listen to the show.