JOB OPPORTUNITY IN VOW MEDIA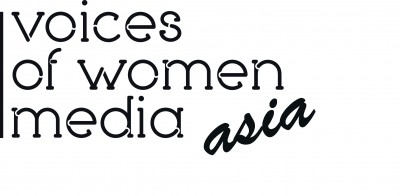 JOB BRIEF
VOW Media is in search of an experienced communications officer who can work under the leadership of the Executive Director.
The ideal candidate will be experienced in handling a wide range of tasks and will be able to work independently with little or no supervision. This person must be exceedingly well organized, a team leader, flexible and enjoy the challenges of supporting VOW Media's work. The Communications Officer is expected to develop and maintain a variety of relationships in the community, and a knowledge base of current trends, activities and changes within the community at-large.
RESPONSIBILITIES
• Serve as the point person for external communications, web and social media updates
• Research what's going on in Nepal and South Asia around women's rights issues and participate in various events and conferences
• To create and support the implementation of VOW Media's communications strategy.
• To support income growth by supporting with Digital Fundraising.
• Represent VOW Media to the outside world.
• Be actively involved in grassroots women's rights activities.
• Manage relationships with partner organizations.
• Work closely with programs team to share information about program portfolio, pipeline, specific projects and program impact
JOB DUTIES
Research
To plan the communication programs, you need to carry out research into the attitudes and perceptions of our target audience. You may commission surveys or contact members of the target audience to discuss their views. You also monitor forums, social media sites, and the press to assess attitudes about VOW Media and women's rights issues in general.
Advice
When you review the research, the communication officer must take account of both positive and negative attitudes toward our organization. An important duty is to prepare reports for the programs team with recommendations on building a more positive attitude. You may set up media interviews with senior executives or encourage them to comment on issues in the press. You also may need to prepare presentations and papers for executives who are speaking at conferences.
Press Relations
Communications officers provide the media with information about VOW Media and her work and products. You will need to prepare news releases when VOW Media launches new workshops or projects. Communications officers may need to arrange news conferences to make important announcements and deal with inquiries from the media.
Publications
Writing communications material is an important part of a communications officer's duties. You will plan content and write copy for publications such as brochures, leaflets, annual reports, newsletters and website. You will write case studies and product guides for the programs team. You will write content for website pages and scripts for presentations and videos. To gather information, you will work closely with colleagues such as program managers, designers and website managers. You will also confer with any external agencies that VOW Media appoints.
REQUIREMENTS
The ideal candidate will be a feminist and passionate about women's rights. Sensitivity around sex work, gender, identity, violence, and LGBTQI rights is a must. Excellent verbal and written skills.
Knowledge of media, technology and its role in women's rights struggles. The candidate will have strong interpersonal and collaboration skills; proven ability to be flexible in a team-oriented approach with diverse groups of people. S/he will have strong written and oral communication skills and strong analytic and problem-solving skills. S/he will have a content expertise in media & feminism and be knowledgeable of program evaluation and communicating impact. The candidate must have excellent planning, organizational, multi-task and time management skills and a proven ability to efficiently and effectively handle multiple tasks at the same time. Knowledge/Experience of communications. Knowledge and experience of Adobe Photoshop, Adobe Acrobat, InDesign (or similar design software). Ability to use video cameras and edit videos. Use of Google Analytics or other website tracking systems.
Photographer/Videographer/ Writer a plus.
Contact details : info@voicesofwomenmedia.org
Office No. : 9861047681
We are available from Monday to Friday (10 am – 5 pm ).